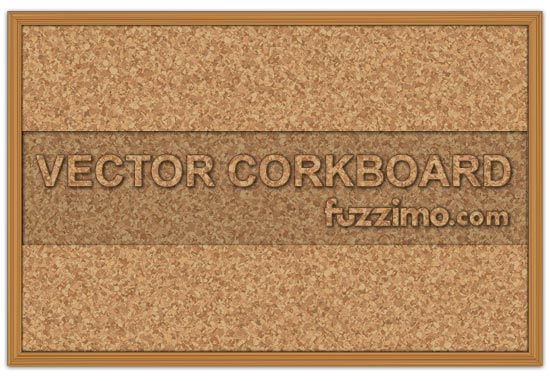 Since the notes and pins are popular on fuzzimo, here's a vector cork texture with a wood frame in case anyone needs an all vector bulletin board artwork.
This is not a live trace from an image – it's made from scratch in Illustrator and it was fun playing around to get something that resembles the real thing (view the close-up below). I'll have to write a tutorial on this, as it can have many other uses.
In case you need an actual cork image texture, you can find one here. Drop me a comment or share the post if you find it useful. Thanks!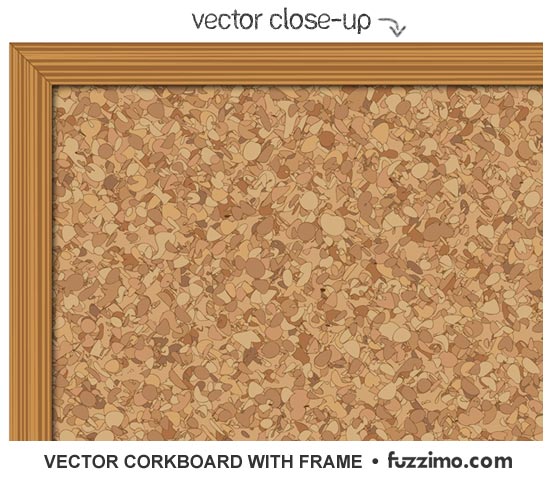 PLEASE NOTE: Since this is a large vector texture, artwork has a high number of paths and it might load very slow on older computers.
Download Vector Corkboard
(CS4)
(ai)(zip file 22mb)
Download Vector Corkboard (CS3) (ai)(zip file 22mb)
Download Vector Corkboard (PDF) (pdf)(zip file 22mb)
Download Only Hi-Res Vector Corkboard Image (JPG) (jpg)(zip file 4.5mb)