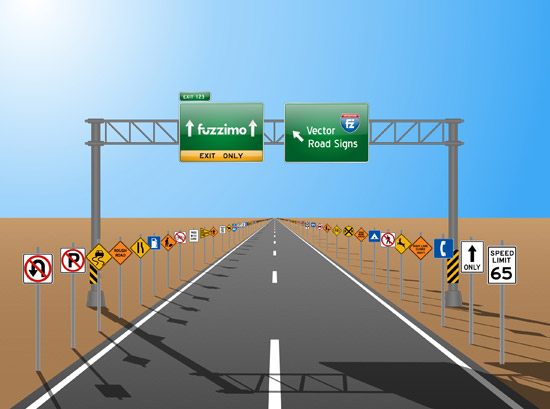 So this week I have some cool traffic and road signs for your "traphic" design needs :). There are about 100 vector signs; some basic ones as stop sign, do not enter, one way, no turns, speed limit, highway and interstate signs etc and also warning signs for curves, intersections, pedestrians and road work. I also made a pole so you can drop any sign on it and have the whole thing, and my favorites, the highway overheads so you can make some fun stuff as the image above. Sorry shadows not included :). These vectors can be used for your personal or commercial projects.
There are two versions, one with shiny glossy road signs and another with plain ones. Anyhow check out the screens below and the download links are all the way at the bottom. Enjoy, and post a note if you like them!
NEW – I added the vector file with the road (the above image) to the download section.
Version 1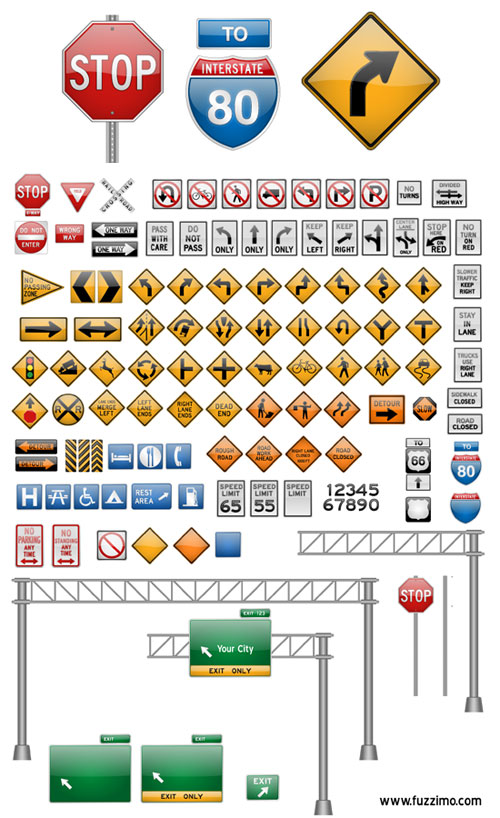 Version 2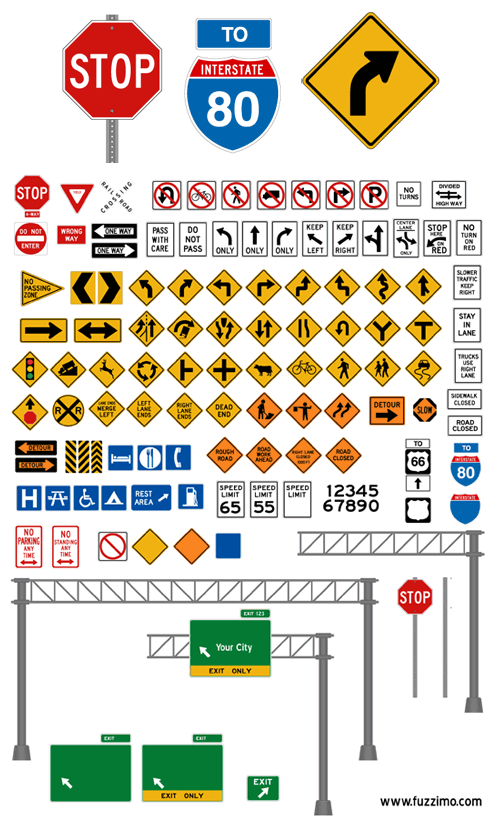 Download CS4 version 1 GLOSSY vector pack (ai, eps) (zip file 14.4mb)
Download CS4 version 2 PLAIN vector pack (ai, eps) (zip file 1.3mb)
Download CS3 versions
CS3 version 1 GLOSSY (ai, eps) (zip file 11.3mb)
CS3 version 2 PLAIN (ai, eps) (zip file 1.3mb)
Download Vector Road (post image) – (ai) (zip file 5.3mb)